FREE Templates and Checklists!
Teaching & Parenting MADE Easy! Brain Responsive Strategies You Can Implement To Create 100% Success For 100% Of Your Kids Immediately!
YOU can quickly and easily discover how to create self-directed, self-reliant kids who take on chores, assignments and directions the FIRST TIME!
Download this FREE eGuide now to learn...
Behavior Management in the Pursuit of Power
The Seven Primary & Eight Secondary Needs Innate & Learned in Every Person
The Top Four Perceptions & Expectations of POWER
Six Prerequisites of Behavior Management MADE Easy
The Brain Responsive Approach: Twelve Learner Characteristics & Five Champion Attributes
Links to certificates, self evaluations and more...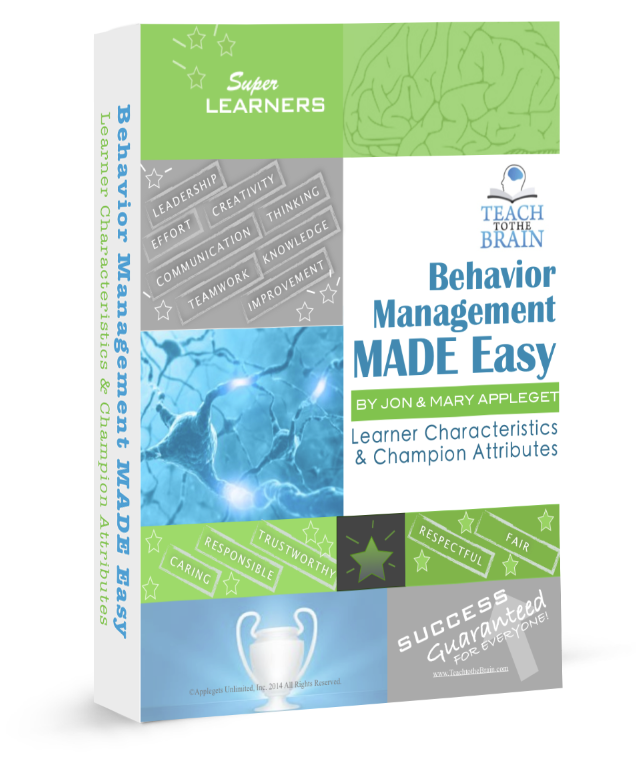 Get Your Free Download Now!
Get Your Content-Packed eGuide Now…
Your contact information is secure and will never be shared, rented or sold. We loathe spam and just want you to see our eGuide, which you'll receive when you opt-in.
"By applying BRAIN RESPONSIVE instructional strategies that align with the way the brain naturally learns, I was able to create an environment that allowed achievement, success, positive experiences & memories to happen in our classroom & our school."

Mary Appleget Teach to the Brain™ and the Brain Academe™